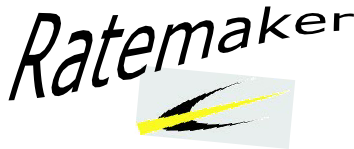 THE HOURLY RATE CALCULATOR
CHARGE - OUT PRICING BY THE HOUR
GRIDMASTER, 24 St Philip's Close, Kettering, Northamptonshire, NN15 5DU
Email: latham.mike@gmail.com
Are you confident that the hourly rate you apply to your machine cycle times is correct?
Will it result in an Acceptable net profit?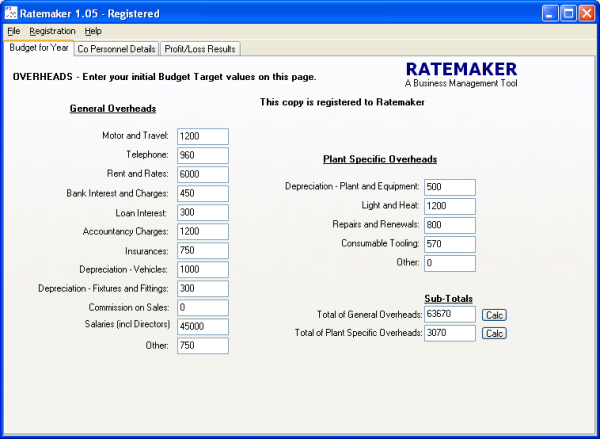 First Step: Enter your budget figures for the year. These are usually taken from previous records and then adjusted to bring up to current values.
PLEASE NOTE THAT THE VALUES APPEARING ON THIS AND SUBSEQUENT PAGES ARE PURELY FOR ILLUSTRATION AND NOT TO BE TAKEN AS FACT.
General Overheads:
These are the general expenses that can be apply to all departments and are shared equally amongst them.
We have listed those which apply to most businesses. But you can use these fields for amounts that are specifically suited to your own model.
Initially, you can reach a very quick solution by setting all the fields to "0" and enter one total value for the overheads in the field labelled "Other", at the bottom of the list.
When carrying out a detailed calculation, the "Other" box is there for any overheads that are not covered in the fields above.
Plant Specific Overheads:
The reason this list of fields has been separated from the General Overheads, is to make it possible for you to use this tool to calculate separate hourly rates that are to be applied to different items of plant or departments. Otherwise, for a global hourly rate that applies to all plant or departments, all that is necessary is to treat this section similarly to the General overheads and enter the yearly forecasts.